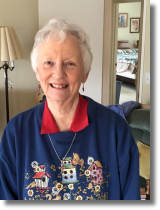 Dear Friends,
Oh Jesus, I Have Promised
Some of my favorite hymns were written as a result of loving family relationships. Experiences within the family circle are often a writer's inspiration. Fathers, mothers, sisters, and brothers touch one another deeply with their words and actions.
So it was with these loving words from a father to his daughter and two sons on their confirmation day. He said, "I have written a hymn containing all the important truths I want you to remember when you are fully confirmed." John Ernest Bode's concern for his children that Sunday in 1866 will never be forgotten. The "important truths" resulted in the beloved hymn, "O Jesus, I Have Promised."
The more I sing this hymn, the more prayerful I become. I pray with a sincere desire, "to serve thee to the end" and not to "wander from the pathway".
In the Gospels, Peter boldly proclaimed that even if all of the disciples fell away, he never would. (Matt. 26:33). Peter did not keep his bold promise. Three times he denied knowing Jesus before the trial and crucifixion. This hymn carries the sad results of fear but also the loving repentance and love, that followed. "Lord, you know all things. You know that I love you." (John 21:17.)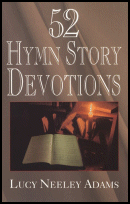 or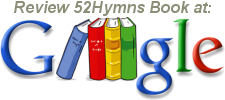 "Jesus Loves You Fellowship"
In the Bible we read these words of Jesus,
"Believe in God, believe also in me." (John 14:1)
As we believe, we can know God's perfect love.
The following stories and songs tell of God's
plan for our lives.
1. 'Jesus Loves Me' - This simple, childlike song has its beginnings in a very short poem in a very long novel ...
2. 'Softly and Tenderly Jesus is Calling' - The dynamic preaching of evangilist Dwight L. Moody was over: he lay on his deathbed ...
3. 'Amazing Grace' - Even the sound of sweet-grace, grace-it is amazing...
4. 'Go Tll It On the Mountain' - The carolers in our town who sing from door to door often sound like a band of angels ...
God bless you,
Lucy N. Adams