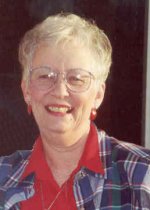 Dear Friends,
In the first hymn story in my book, 52 HYMN STORY DEVOTIONS, you can read of a great Christian man, Martin Luther who wrote "A Mighty Fortress Is Our God" in 1517 in Germany.
In my last hymn story, many years later, another great Christian man, Philip Bliss wrote, "Wonderful Words Of Life" in 1874 in Pennsylvania. Throughout my fifty two hymn stories, I tell of other never to be forgotten people who shared their faith in words and melodies that will never be forgotten.
Great leaders, of six different denominations, are introduced as faithful disciples, in their day. While writing, I was encouraged to grow in my faith, as I studied their lives and sang their hymns, to the glory of God. I pray this will also be your experience.
God bless you,


(Now living in Hermitage, TN)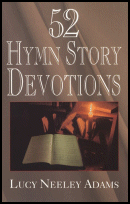 or

"Jesus Loves You Fellowship"
In the Bible we read these words of Jesus,
"Believe in God, believe also in me." (John 14:1)
As we believe, we can know God's perfect love.
The following stories and songs tell of God's
plan for our lives.
1. 'Jesus Loves Me' - This simple, childlike song has its beginnings in a very short poem in a very long novel ...
2. 'Softly and Tenderly Jesus is Calling' - The dynamic preaching of evangilist Dwight L. Moody was over: he lay on his deathbed ...
3. 'Amazing Grace' - Even the sound of sweet-grace, grace-it is amazing...
4. 'Go Tll It On the Mountain' - The carolers in our town who sing from door to door often sound like a band of angels ...
God bless you,
Lucy N. Adams