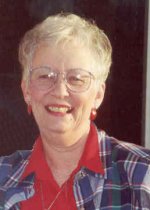 Dear Friends,
When we hear the words, "Let's read the history of that hymn", it might sound a little boring. But there are many stories within my 52 Hymn Story Devotions, that are amazing and inspiring.
It is a joy to lift up the simple "Jesus Loves Me", world wide favorite, as a prime example. Who would guess that it was a work begun by two sisters in New York? Yes, one sister who was writing a book, wanted her sister to tell of a little boy who was sick and needed encouragement.
Another beautiful message, had no composers name. But when a minister discovered the poem, "My Jesus I Love Thee", it began it's journey on wings of song. William Featherstone, told his story that he had written it when he was a new Christian in his teens. He died in 1873 ,when he was only twenty seven and we are blessed to have his testimony in music.
These are only two stories. There are fifty more in this little book with a candle aglow on the cover. Let's share the light of Christ !


(Now living in Hermitage, TN)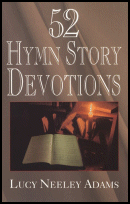 or

"Jesus Loves You Fellowship"
In the Bible we read these words of Jesus,
"Believe in God, believe also in me." (John 14:1)
As we believe, we can know God's perfect love.
The following stories and songs tell of God's
plan for our lives.
1. 'Jesus Loves Me' - This simple, childlike song has its beginnings in a very short poem in a very long novel ...
2. 'Softly and Tenderly Jesus is Calling' - The dynamic preaching of evangilist Dwight L. Moody was over: he lay on his deathbed ...
3. 'Amazing Grace' - Even the sound of sweet-grace, grace-it is amazing...
4. 'Go Tll It On the Mountain' - The carolers in our town who sing from door to door often sound like a band of angels ...
God bless you,
Lucy N. Adams