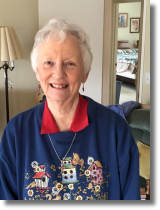 Dear Friends,
One of the most inspiring things about writing devotions for the book, 52 HYMN STORY DEVOTIONS, was to discover how long ago the hymns were composed. "AMERICA THE BEAUTIFUL " is one of those. Katharine Lee Bates, wrote theses words in 1893 as she stood on the top of Pikes Peak near Colorado Springs, Colorado.
On page 12 of the book we read: "Although she wrote this poem to describe the natural beauty of this land, she also recognized the needs of all people to live in unity, self-control and nobility. She believed these great desires could result only from the guidance of God in individual lives."
The poem was filed away in her notes for ten years while she revised and reworked it and added the music . She also shared her deep love for America. "We must match the greatness of our country with the goodness of personal godly living. If only we could couple the daring of the Pilgrims with the moral teachings of Moses, we would have something in this country that no one could ever take from us."
Praise God, we continue to sing in the chorus, "America! America! God shed His grace on Thee, and crown thy good with brotherhood from sea to shining sea."
God's bless you,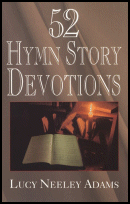 or

"Jesus Loves You Fellowship"
In the Bible we read these words of Jesus,
"Believe in God, believe also in me." (John 14:1)
As we believe, we can know God's perfect love.
The following stories and songs tell of God's
plan for our lives.
1. 'Jesus Loves Me' - This simple, childlike song has its beginnings in a very short poem in a very long novel ...
2. 'Softly and Tenderly Jesus is Calling' - The dynamic preaching of evangilist Dwight L. Moody was over: he lay on his deathbed ...
3. 'Amazing Grace' - Even the sound of sweet-grace, grace-it is amazing...
4. 'Go Tll It On the Mountain' - The carolers in our town who sing from door to door often sound like a band of angels ...
God bless you,
Lucy N. Adams