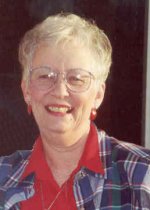 Dear Friends,
It is a joy to share the Good News of our Lord Jesus. I treasure the Matthew 28:19 scripture ; "Go into all the world and preach the Gospel" which was the theme for a Bible Study class with some friends a few years ago. My book had just come from the publisher and we agreed that we could all share our faith through hymns.
So we began a "Jesus Loves You Fellowship". Four hymns were the basis for this sharing, and it was a
refreshing way to "preach the Gospel" in music.
"Jesus Love Me" tells of the blessing of His love.
"Softly and Tenderly" reminds us that we are being called to proclaim His love to others.
"Amazing Grace" is the bedrock hymn of the ages .
"Go Tell It On The Mountain" was being sung at church when one of our dear family members accepted Jesus as his Savior.
The great picture , "Risen Christ by the Sea" (John 21:12) was used with permission of the FELLOWSHIP OF MERRY CHRISTIANS. It is a perfect calling to four powerful hymns. And I am thankful that in 52 HYMN STORY DEVOTIONS you will find all four of them with the amazing stories of how they came to us. Praise the Lord !
God bless you always,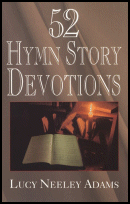 or

"Jesus Loves You Fellowship"
In the Bible we read these words of Jesus,
"Believe in God, believe also in me." (John 14:1)
As we believe, we can know God's perfect love.
The following stories and songs tell of God's
plan for our lives.
1. 'Jesus Loves Me' - This simple, childlike song has its beginnings in a very short poem in a very long novel ...
2. 'Softly and Tenderly Jesus is Calling' - The dynamic preaching of evangilist Dwight L. Moody was over: he lay on his deathbed ...
3. 'Amazing Grace' - Even the sound of sweet-grace, grace-it is amazing...
4. 'Go Tll It On the Mountain' - The carolers in our town who sing from door to door often sound like a band of angels ...
God bless you,
Lucy N. Adams